Indoor Plant Foliage Spray 500ml
Vegan |100% Safe | 100% Natural | Certified Organic Input with NASAA
This product is a natural mineral foliage spray made especially for indoor plants. This gentle blend of natural minerals from the sea will give your indoor plants a nourishing boost, keeping them happy and healthy.
It is a liquid sea mineral spray with trace elements, designed specifically for indoor plants. Derived from the deep Tasmanian waters which contains a fine dose of 40 essentially micro minerals and trace elements.
Liquid sea minerals are ionic minerals, which are "ready to go" minerals that the plant digests efficiently and naturally. Research shows that plants and soil with a higher mineral content are less stressed and are less prone to disease/pests. As some minerals have anti-bacterial and anti-fungal properties.
The Munash Indoor Plant Spray provides plant nutrition as it contains all natural minerals manufactured by nature and perfectly balanced. Plants thrive on minerals.
The spray is certified organic input which means it is safe to use in and around your home and for pets/children.

No smell, no residue just a fine mist of healthy minerals developed specifically for lush green indoor plant growing conditions.

This spray will feed your plants little and often and you will get great results.
Application:
Add a fine spray to the leaves/foliage every two weeks.
Shake well before use.
Ingredients:
Sea Minerals, Fulvate, Iron, Bio-Active Salt
Elements:
Nitrogen (N) 0.52%
Phosphorous (P) 0.069%
Potassium (K) 0.23%
Sulphur (S) 0.384%
Calcium (Ca) 0.037%
Magnesium (Mg) 0.16%
Sodium (Na) 1.15%
(1000000008)
Be The First To Review This Product!
Help other The Palm Place Nursery and Tree Farm users shop smarter by writing reviews for products you have purchased.
Others Also Bought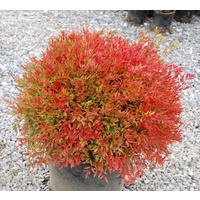 Nandina domestica Moon Bay 140mm
Now $7.90
On Sale
20% OFF
RRP $9.90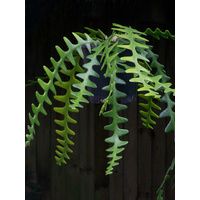 Succulent Hanging Baskets - Selenicereus anthonyan
Now $29.00
On Sale
28% OFF
RRP $40.00
More From This Category